13th October - 31st October
Included with entry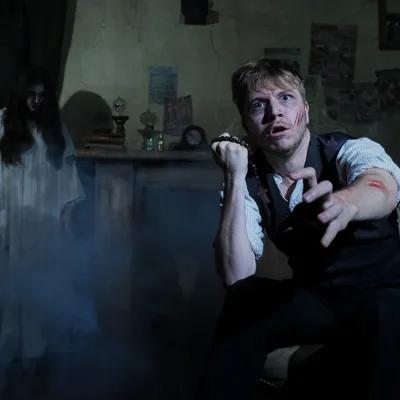 It's 1814, and Peter Moore isn't the demon's only target...
Deep within the London Dungeon, an ancient and sinister force has awakened, wreaking havoc and terror upon all who dare to enter. Experience the chilling whispers of Peter's lost soul and the unsettling echoes of centuries-old curses this Halloween.
Will you summon the courage to face the darkness head-on, or will you succumb to the malevolent forces that lurk within? Join us for an experience that will haunt your nightmares for years to come. The exorcism awaits, and only the bravest souls shall emerge unscathed… if they emerge at all.
Ready to face your demons at the London Dungeon this Halloween?