Guarantee entry online
Flexible Rescheduling
Instant e-Ticket
Guarantee entry online
Flexible Rescheduling
Instant e-Ticket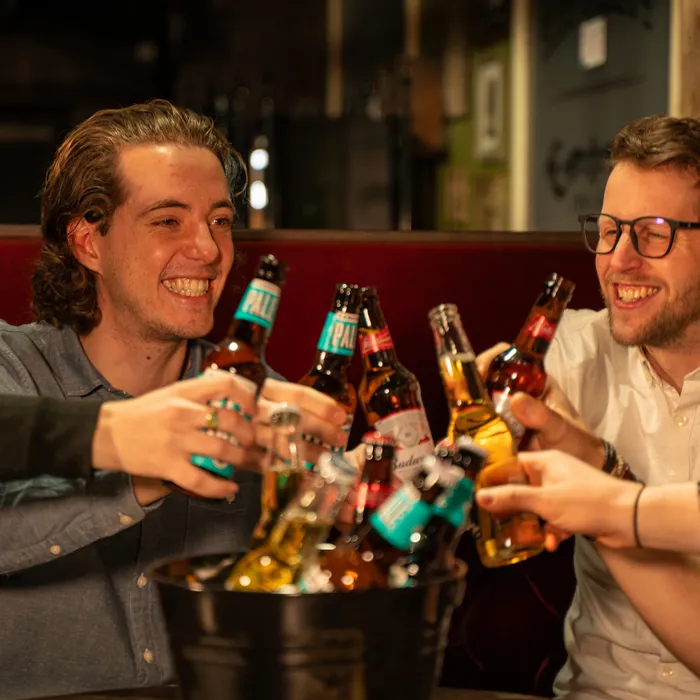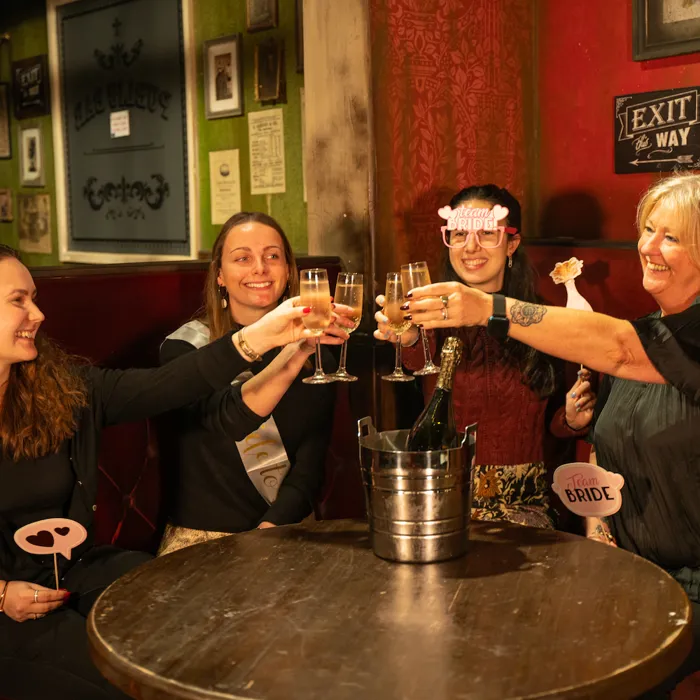 Stag & Hens
WE LOVE STAG AND HEN PARTIES, AND WE OFFER JUST THE RIGHT BLEND OF LAUGHTER AND RITUAL HUMILIATION TO START YOUR EVENING OFF WITH A BANG.
With your very own personalised tour our team of live actors will have your stag or hen party laughing, crying, and screaming before you hit the town. We will make sure that your stag or hen get exactly the treatment they deserve...
Tickets must be booked up to 7 days in advance of your visit date so that we can get in touch with you to make the experience truly personalised. 
If you have any questions about our Stag or Hen packages, please email Partyenquiries@merlinentertainments.biz with the subject line: Hen/Stag Package
There are 3 packages each to choose from for Stag and Hens. See below for full details. 
Please note - although we endeavour to separate groups for an exclusive tour, we cannot guarantee this and there may be other guests on your tour.
Hen Do Packages
Wench Package
Online from
£39.95
Per adult
Personalised tour of The London Dungeon
Reserved seating in The Tavern plus 1 prosecco or beer each
Digital images for all guests to download and a printed photo for the Bride
Witch Package
Online from
£44.95
Per adult
Personalised tour of The London Dungeon
Reserved seating in The Tavern plus 2 glasses of prosecco or beers each
Digital images for all guests to download and a photo package for the Bride
A souvenir programme for each guest
Queen Package
Online from
£54.95
Per adult
Personalised tour of The London Dungeon
Reserved seating in The Tavern plus 1 prosecco or beer and 1 premium cocktail each
Digital image package for all guests to download, photo package for the Bride and a printed photo (size 6x9) for all guests
A souvenir programme for each guest
Stag Packages
Peasant Package
Online from
£39.95
Per adult
Personalised tour of The London Dungeon
Reserved seating in The Tavern plus 1 beer or prosecco each
Digital images for all guests to download and a printed photo for the Groom
Traitor Package
Online from
£44.95
Per adult
Personalised tour of The London Dungeon
Reserved seating in The Tavern plus 2 beers or glasses of prosecco each
Digital images for all guests to download and a photo package for the Groom
A souvenir programme for each guest
King Package
Online from
£54.95
Per adult
Personalised tour of The London Dungeon
Reserved seating in The Tavern plus 1 beer or prosecco and 1 premium cocktail each
Digital image package for all guests to download, photo package for the Groom and a printed photo (size 6x9) for all guests
A souvenir programme for each guest