Amazing events at the London Dungeon...
A journey of exhilaration and chills awaits at London Dungeon, where the eerie echoes of the past provide an unrivalled backdrop for your unforgettable event.
Step into a world of thrill and intrigue with the London Dungeon, where history, horror, and immersive storytelling intersect to create an electrifying event experience.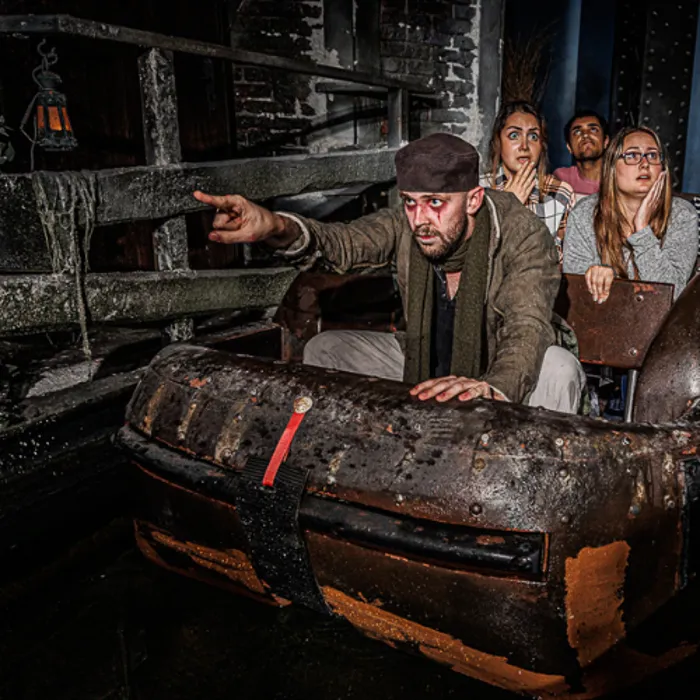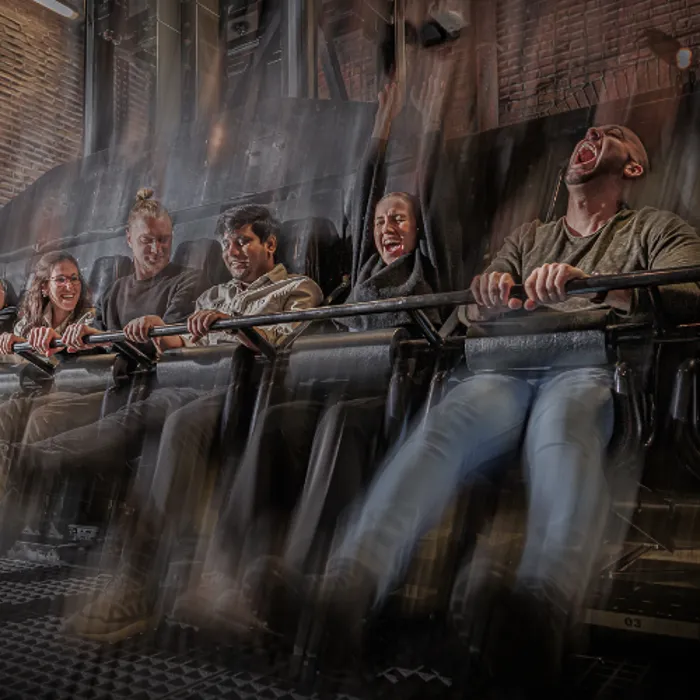 Drop dead ride at London Dungeon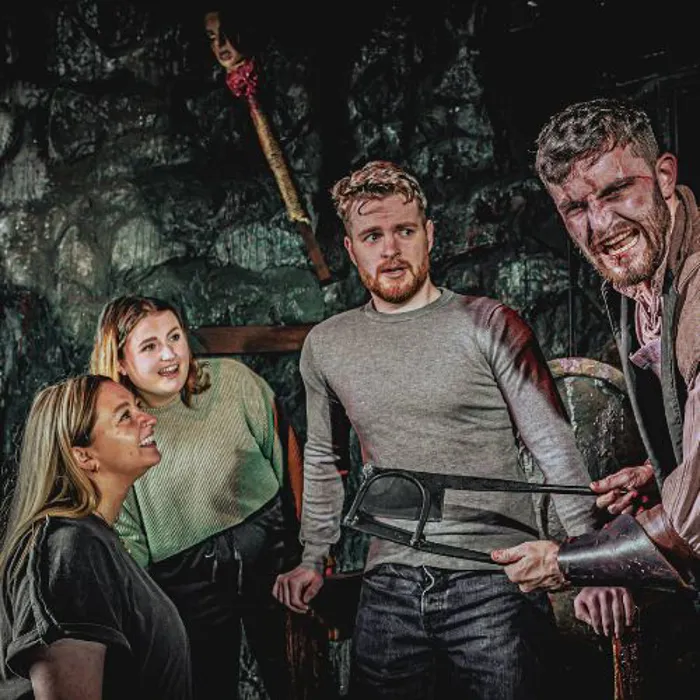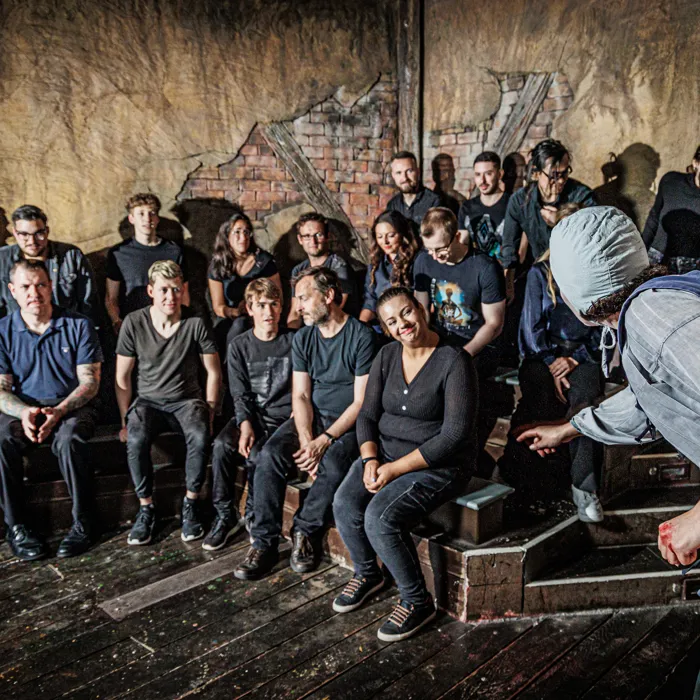 THE TOUR
As you walk through the London Dungeon, you and your guests will be introduced to key moments of London's perilous past, ranging from the thwarted Gunpowder Plot to a harrowing visit from the Plague Doctor in 1665. Your event becomes more than a gathering; it's a journey through time, immersing guests in 1,000 years of history, brought to life by our talented actors.
Choose from a variety of event packages that include 360-degree sets, 19 interactive shows, and 20 live actors, all enhanced with state-of-the-art theming and special effects. Take a thrilling ride on one of our two underground rides, and experience the sights, sounds, smells—and yes, even the screams—of London's storied past.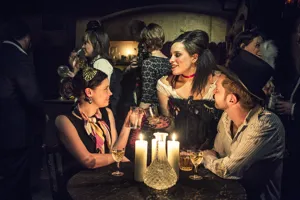 THE PARTY
Following this chilling journey through time, your guests can unwind in our 18th-century Tavern, where a warm, old-fashioned welcome awaits. Delight in a spread of classic London bowl food, indulge in our fantastic cocktails, and if you wish, dance the night away to the beats of a DJ. It's sheer escapism, plunging into the depths of the Dungeon, leaving the modern, working world behind.

For over 40 years, the London Dungeon has been enthralling audiences with its unique blend of live actors, special effects, and gripping storytelling. Now, each event held in this atmospheric venue also contributes to important global initiatives, thanks to our CSR drive. With each guest booked, we're making a one-pound donation to either the SEA LIFE Trust or Merlin's Magic Wand. Your event here goes beyond creating an unforgettable experience—it also makes a significant difference in our shared global community.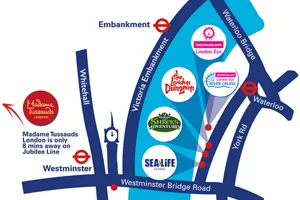 HOW TO FIND US
London Dungeon is located on the South bank of the river Thames, within the County Hall building. We are situated right next to the London Eye, just over Westminster Bridge from Big Ben and The Houses of Parliament.
Enquire Now